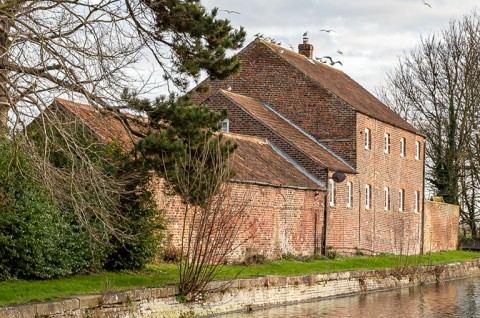 Driffield
Named as one of The Sunday Times' "Best Places to Live in the North of England", Driffield is also known as The Heart of the Yorkshire Wolds.
Nestled between the low undulating hills of Yorkshire's East Riding, Driffield is a friendly and welcoming market town offering a superb range of traditional shops, a buzzing weekly market, as well as excellent transport links and an extensive range of amenities for its residents and visitors to enjoy.
Property
One of the fastest growing property markets in Yorkshire, Driffield has something for everyone.
From traditional sandstone cottages and brick-built terraces, to stunning country manors and farmhouses, 1-bedroom modern apartments to 4-5 bed new build detached family homes, there really is a home for everyone to either buy or rent in Driffield and the surrounding area.
Driffield's stunning location provides the best of both worlds, with thousands of acres of Yorkshire's finest landscapes to explore, and just a short commute to larger towns and cities like Hull, York, Scarborough and Bridlington, no wonder it's one of Yorkshires most desirable places to live.
Transport
Lying on the A614, A166 and B1249, Driffield offers excellent road and bus links to local towns and villages in the area, including the cities of York and Hull, and a daily coach service to London.
Driffield has its own railway station with direct services daily to and from Bridlington, Scarborough, and Hull.
Trains also run to Doncaster and Sheffield via Hull, which is the nearest major interchange for services to the rest of the country.
Schools
Driffield is well served when it comes to education with two infant schools, one junior school, a large secondary school with a sixth-form, a special education school and an independent school.
You can find out more information about Driffield schools HERE.
Driffield Traditions
Driffield Show
Driffield hosts the UK's largest one day agricultural show and attracts around 25,000 visitors (pandemic permitting).
The show has been held every summer for 140 years with the exception of 2020. With 500 trade stands, a fabulous range of activities and entertainment including livestock judging, equestrian events, sheep shearing, birds of prey, dog shows, and plenty of stalls selling locally-made arts, crafts and produce, the show is certainly one of Driffield and Yorkshire's annual diary highlights.
Scrambling in Driffield
The origin of "scrambling" is unknown but it has been a New Year's Tradition in Driffield for over 200 years and brings together the local children who visit various shops and establishments in the town soliciting New Year's gifts of oranges, fruit, nuts, sweets and coins whilst singing "Here we are at our town end...A Bottle of rum and a crown to spend...Are we downhearted?..No!...Shall we win?...Yes!..."
Originally held on New Year's Day, when this was made a bank holiday, the tradition was moved to the first weekend in January.
In 2020, this event went virtual with children following a trail around the town and spotting coins on posters in the windows of participating shops and businesses to win a prize.
Thursday Market
The weekly market is held each Thursday in the town centre and brings shoppers from all around the Driffield area and beyond and is a great boost to the local economy.
History of Driffield
As far back as Neolithic times, Driffield has boasted a rich and colourful history.
Once the home of an Anglo-Saxon palace and the burial place of King Aldfrith of Northumbria, Driffield has also been the subject of many works of art, including paintings by the artist David Hockney.
Benjamin Fawcett, a pioneer in colour printing is one, if not the, most famous of Driffield's forefathers. Establishing his printing business in 1831 in Middle Street, Fawcett is renowned for revolutionising colour printing, and the site of his East Lodge Printworks is named Fawcett Gardens in his honour.
The arrival of the canal in 1770 and then the railway in 1846 brought great prosperity to Driffield and opened up a wealth of new opportunities for local businesses with tourists flocking to the area to enjoy its many places of interest, fine food and hospitality, local arts and crafts, and of course, its breath-taking scenery.
Agriculture had been the leading economic driver in Driffield until recent years but as transport links and technology have developed and improved, more businesses have made the town their home, along with an increase in people escaping the cities to work from home and enjoy a better quality of life.
If you want to know more about Driffield and its property market, please get in touch with our friendly and helpful team.
---