Willowgreen is an independent lettings agent offering a tailored rental service throughout Ryedale from Malton, North Yorkshire.
Our certified lettings team has worked with tenants in Yorkshire for over 20 years, and as local residents they are in the best position to advise tenants on transport links, local amenities, schools and medical facilities.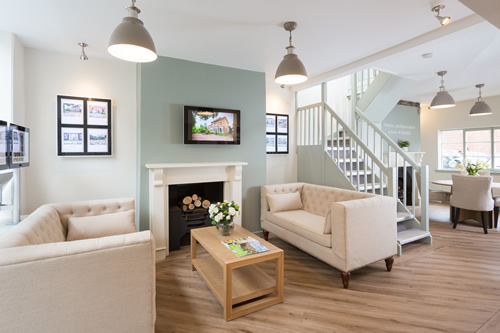 We will never compromise the quality or safety of your rental property to save money for ourselves or the landlord. Each and every rental property marketed by Willowgreen meets the necessary legal, utility and general safety requirements for let properties in the UK. Our network of trusted contractors also means that, should a problem be identified, we can act quickly to resolve it.
To discuss your rental requirements, please visit us at our welcoming office in Malton, fill in our online form or call our team on 01653 916600.
Tenants Fees
Fees applying to all new tenancies from 1st June 2019
We may charge a tenant any or all of the following when required:
the rent;
a security deposit with a maximum of 5 weeks rent, or 6 weeks on a property with rent over £50,000 per year;
a holding deposit of no more than one weeks's rent;
default fee for late payment of rent (after 14 days);
reasonable charges for lost keys or security fobs;
payments associated with contract variation, at £50 or reasonable costs incurred if higher, when requested by the tenant;
payments associated with early termination of the tenancy, when requested by the tenant; and
payments in respect of bills - utilities, communication services, TV licence, council tax and green deal or other energy efficiency charges.
Fees applying to all pre-existing tenancies entered before 1st June 2019
We shall continue to apply the charges within the existing tenancy agreement until 31st May 2020.
Reference fee of £60 including VAT must be paid by each tenant
Reference fee of £60 including VAT is charged for each guarantor application
Tenancy Arrangement Fee - £120 including VAT per property
If references are unsuitable or the application is withdrawn, Willowgreen Estate Agents will retain any fees paid to cover our administration costs
If you want to extend your tenancy when it comes to an end, there will be an administration fee of £60 including VAT
There is a £60 including VAT fee if the tenancy needs to be amended.